Getting Here
Situated on the southern side of Bundaberg just off Barolin street, we are right next to a large water tower that should act as an effective landmark if you forget your GPS at home!
Our address is 12 Heaps Street, Avenell Heights, 4670.
See the map below to get your bearings…
Hinkler Seventh-day Adventist Church
Parking
There is parking available at the front of the church, on the road and also behind the church (access on the left of the building).
There are also designated disabled parking spots immeditely to the right of the main entry.
Make sure you arrive early to get a good spot!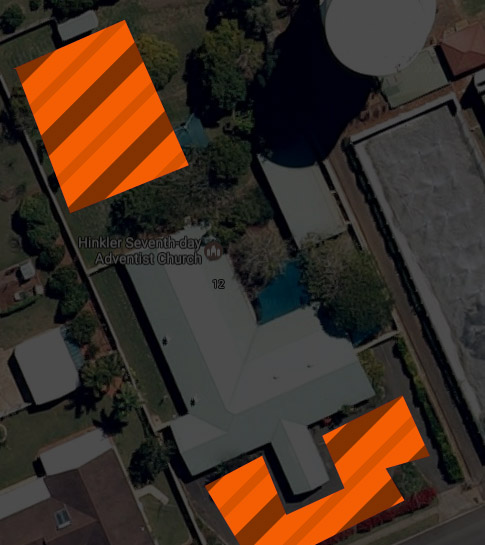 Sabbath School
Interactive Bible Study - 9:30-10:40am
What is it like?
The service starts with what we affectionately call "Prelims". This starts at 9:30 and runs for about 20 minutes. Prelims usually consists of some singing, a report about what is happenning in over-seas mission projects and a short devotional thought. However it can include all kinds of variety depending on who is leading out that week. We also collect an offering for the over-seas mission project, but don't worry about that, giving is totally optional.
The Study Time
As you may have seen, one of our core values is biblical literacy, in this first session everyone gets the opportunity to participate. The whole church splits into small groups to study the bible. The great thing is, there is a group to suit everyone.
There are four adult discussion groups, these will be studying the Sabbath School Lesson. If you would like a study guide, just ask any of our Teachers and they will be able to organise one for you. If you would prefer a digital version, you can search your app store of choice on your tablet or smartphone for "Sabbath School Quarterly" or head over to this website to download a fresh copy of the PDF.
In addition to the four groups mentioned above there is a Youth class directed at ages 16-25 that meets under the shelter in the courtyard (see map below) and a Discipleship study group which is for anyone who wants to get a firm foundation in primary biblical principles.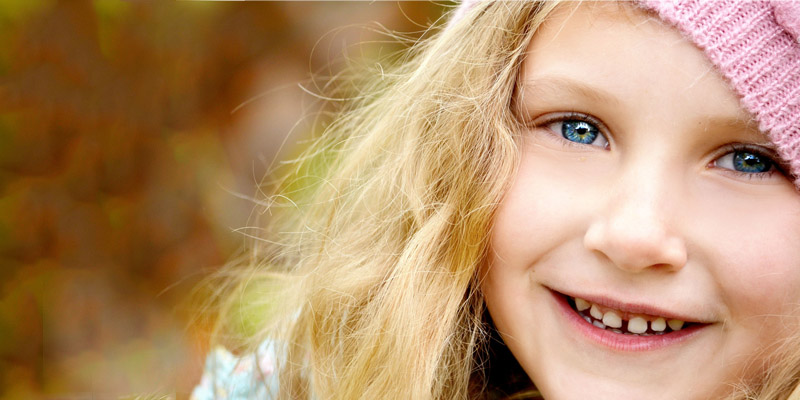 Childrens Programs
At Hinkler we believe that our children deserve only the best, so we have a corresponding Sabbath School program just for them each week which includes songs, crafts, quizzes, games, Bible stories and object lessons.
The Childrens programs are split into the following age-groups.
Kindy/Cradle Roll (Ages 0-4)

Primary (Ages 5-8)

Junior/Early teens (Ages 9-15)
So you know exactly where to find these classes, take a look at the campus map below.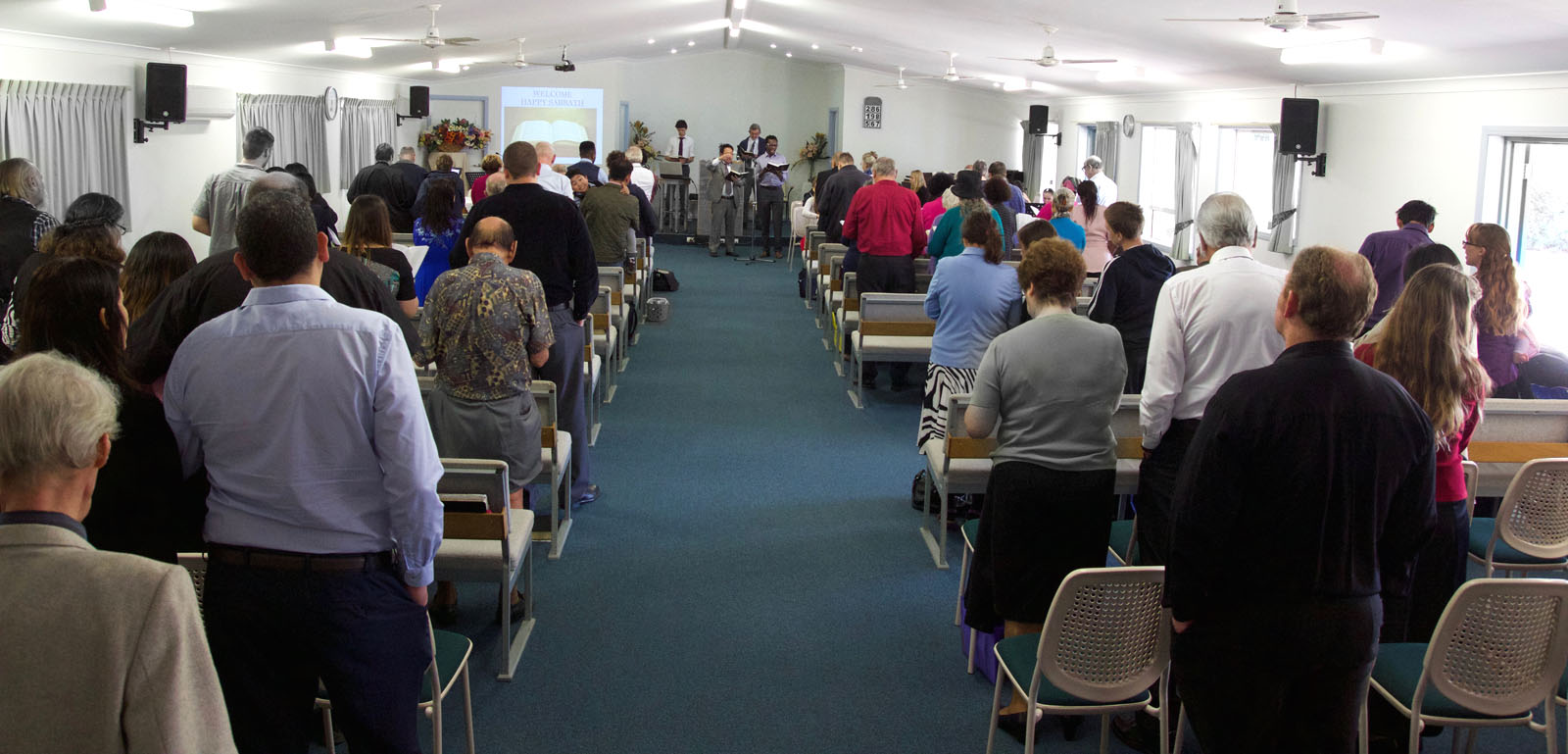 Main Service 11:00-12:10
After about 10-15 minutes of singing (10:50am-11:00am) we launch into the main service, the centerpiece of which is the sermon. We have a rotating roster of preachers including our church pastor, elders and an assortment of gifted guest speakers who diligently study the bible and share its teachings in an engaging way.
The service on a typical Sabbath will look like this…
Welcome
Song Service – singing of contemporary Christian songs or hymns and praises to God.
Prayer
Offering – for local running costs or mission projects (This is totally optional).
Children's Story – a short story is told to teach the Children about an aspect of the Bible.
Special Item – This can be a musical item or even a presentation on an aspect or story in the Bible.
Scripture Reading – a passage of the Bible is read that is relevant to the sermon
The message – The local pastor or a guest speaker will share a message with the congregation on God's Word
Song
Benediction – the preacher closes the service with prayer.
Lunch
Yes, There is such a thing as a free lunch!
Fellowship Lunch
Every first and third Sabbath of the month we have lunch together after the service, so make sure you plan to stay so we can get to know you better and make new friends.
The first thing you are likely to notice (aside from the smell of a delicious meal) will be someone trying to gather everyone's attention to offer a brief prayer of thanks for the food before the line-up at the table begins. Once you get your food, feel free to take a seat anywhere you like and enjoy!
A strong sense of community is one of the core values of our church and sharing a meal is one of the very best ways to build that in our congregation. We hope you will join us!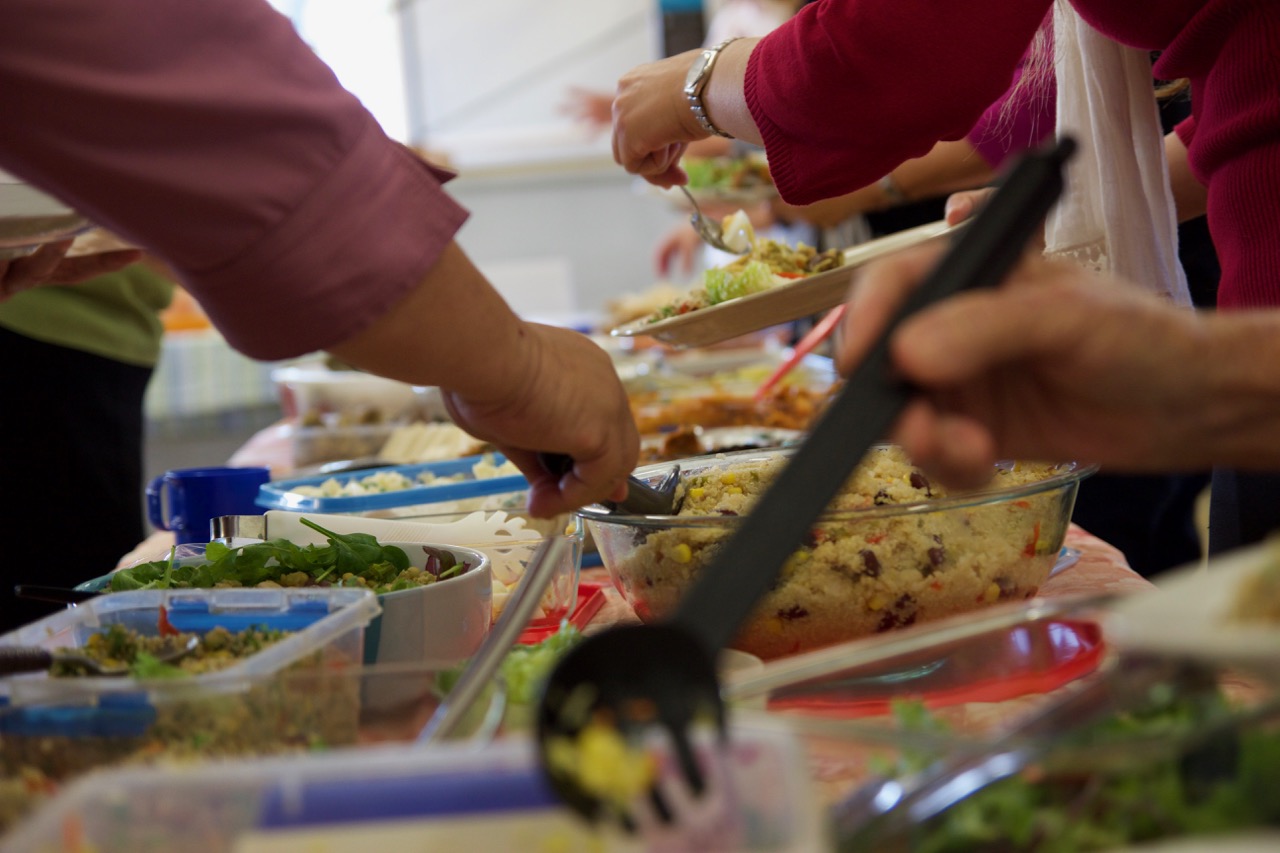 What happens next?
Well, that depends. Hopefully you have had a great experience, connected with some people and plan to join us again next week!
If you have any questions at all, please feel free to call us on 07 4151 5701 or send us a message below.